As we approach the highly anticipated first day of West Coast Weekender a lot of fans have been curious about what to expect at our brand new home. Besides the sensational assortment of DJ's such as Claptone, Lee Foss, and Carl Craig taking the stage, what other awesome things await the Weekend Warriors?
Well let us paint you a picture…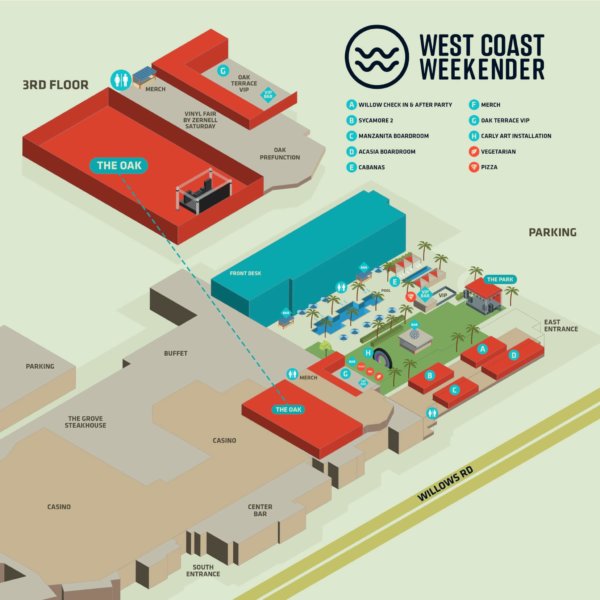 This is an exclusive first look at the West Coast Weekender 2019 map! Take full advantage of air conditioning just steps from The Park or in the conference area. Free parking is a 5 minute walk from the Eastern Entrance where The Park awaits… Let's head down there!
---
The Park Stage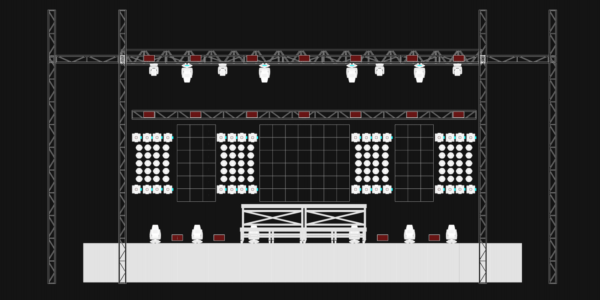 Imagine a 40 ft stage, brilliant hi resolution LED panels, and state-of-the-art lighting equipment, with the prominent Viejas Mountain as the back drop. Add in some jumbo speakers and high level production, with the beautiful San Diego sun overhead and you've arrived at The Park. This huge outdoor area will also be hosting live performances, some fun surprises, and art installations…
---
The Art
While in The Park there is a certain interactive art piece that catches your attention, maybe it's the one by Carly Ealey? You can't decide if you should gaze at it in admiration, or take a picture in front of it… (Hint: Do both). We can't say too much about the art though, seeing is believing after all!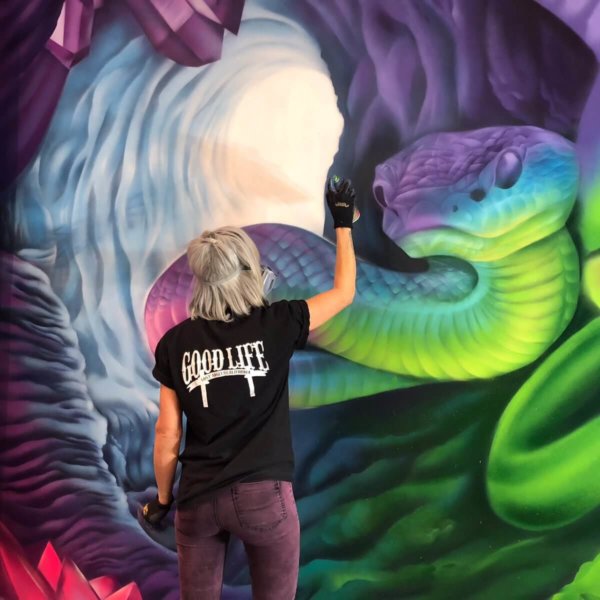 We don't want to ruin any surprises, but we have some big stuff planned for our maiden voyage at Viejas Casino & Resort! Weekender will be coming to life in less than 2 weeks, grab your tickets, get the crew ready, and we will see you May 2nd to the 6th. If you can't make it the whole weekend, single day tickets are available!
Check out what you can do before Weekender at Viejas Casino!