The fourth year of the annual West Coast Weekender Festival in San Diego brings the best lineup yet.

If you missed the Vol. 1 Artist Preview, check out those class rankings first. Otherwise, here are our top choices for the artists, yearbook style – from most likely to forget where you are to best cult favorite.
Most Likely to Expand Your Taste

MIGUEL MIGS

Listening to each track from the NorCal native Miguel Migs creates an instant hit of soul and feeling, upon seconds of its commencement. Groovy progressions create a timeless vibe that is both modern and retro – something so sensational that even your moms could get down to this, right next to your most hardcore house brethren. For these reasons, we chose Miguel Migs as the artist most likely to expand your taste.
Most Likely to Move Your Body

GENE FARRIS

Every time I see the Chicago icon Gene Farris play, the intoxicating crescendo of the set's storyline reels me in hook, line and sinker – you know, one of those acts that makes you forget there are other artists playing at the event.  Farris' tech house productions and collaborations have a commanding power over you – "Play, in my house!"; "Move your body" that literally demand you to dance, almost like being hypnotized under the music's guise of a cool demeanor.  Yet the nonchalant build up surprises and pleases every time each hook drops, often offering a tongue-in-cheek reveal that makes you grin in a dark and provocative way.
Most Likely to Let You Breathe

MARK FARINA (Mushroom Jazz)

The fluid flow of Mark Farina's Mushroom Jazz allows Weekenders to take a breath, still buzzing to optimistic beats yet breaking up the sometimes overwhelming nature of a festival. Described as a combination of downtempo and acid jazz, with words not always being able to grasp the real essence, I would best detail Farina's Mushroom Jazz style as the ambience that brings you home. The Chicago musician constructs the comforting mood that can accompany moments in your life through both relaxing reflections of creativity at your pad, and energetic nights out on the town – making him the artist most likely to let you breathe.
West Coast Cult Favorite

DOC MARTIN (Sublevel Live)

Hailing from Los Angeles, club commander Doc Martin has quite the following in dance music. Performing with singer Lillia as Sublevel Live, the family energy felt will be tangible and audible. Every time Doc is on the bill, the fervor that follows is centered around his knack for painting the walls different colors of acidic, tribal, jungle heavy house – with a discernible futuristic effect. Though he graces San Diego's stages often, I cannot wait to hear what this unpredictable, cult favorite duo will bring to the West Coast.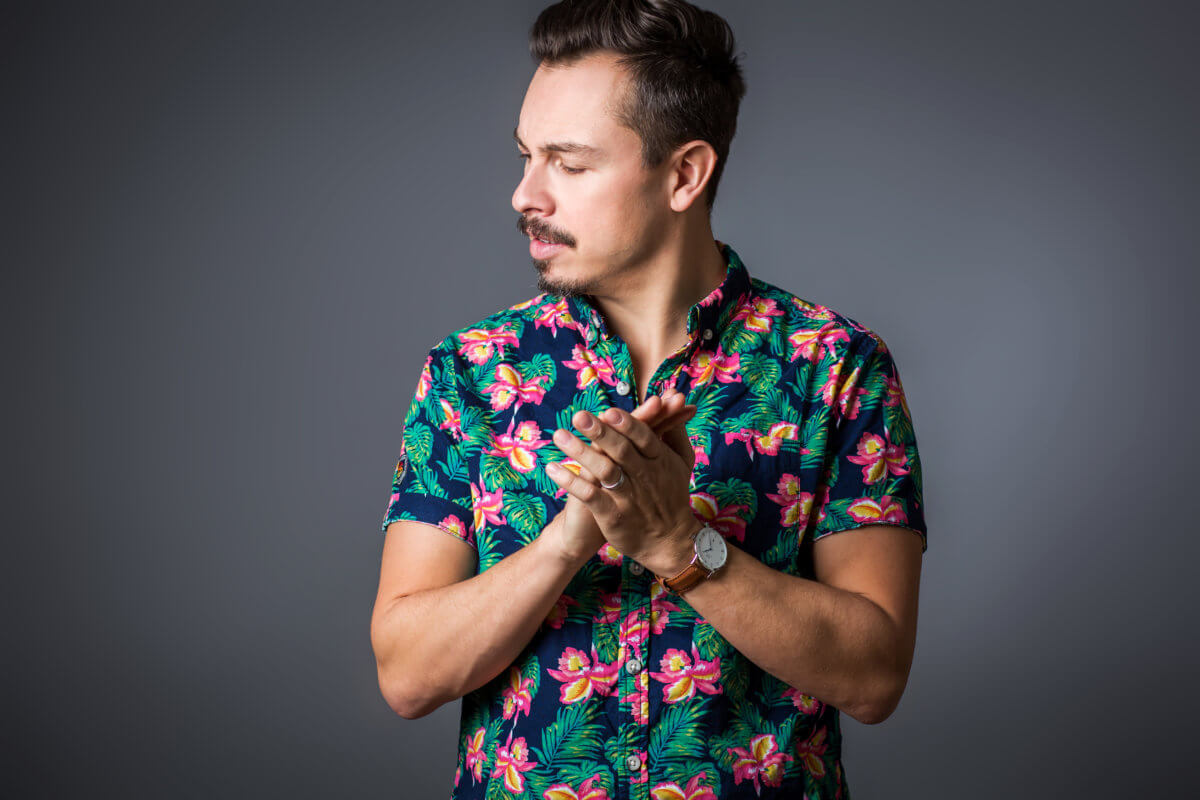 Most Likely to Revive Your Inner Priest or Priestess

PURPLE DISCO MACHINE

Call me blasphemous, but if sinners go to church to be saved, then Weekenders go to Purple Disco Machine's set to revive their inner priestess. The PDM project has reached massive success globally and the Dresden-born producer remains an in-demand remixer that pumps vitality into the dance floor. The nu disco elements show that Purple Disco Machine is an old soul that will keep you preachin' past the weekend's completion.
Most Likely to Bring out your Attitude

HARVARD BASS

With a mad collection of original tracks and even collaborations with legends like Green Velvet, producer Harvard Bass is an artist designed for the late night. Turn off the lights, blast this booty shaking sound and don't talk to me while I get the fuck down to a fast tempo tech heaven. Harvard Bass is most likely to bring out your attitude because that is what music and art is made for – to unapologetically express yourself, uncensored. I usually don't swear in writing, but it seemed appropriate considering the spark that these intense flames of techno, bass and heart-pounding percussion are fueling into my ears. Let's party.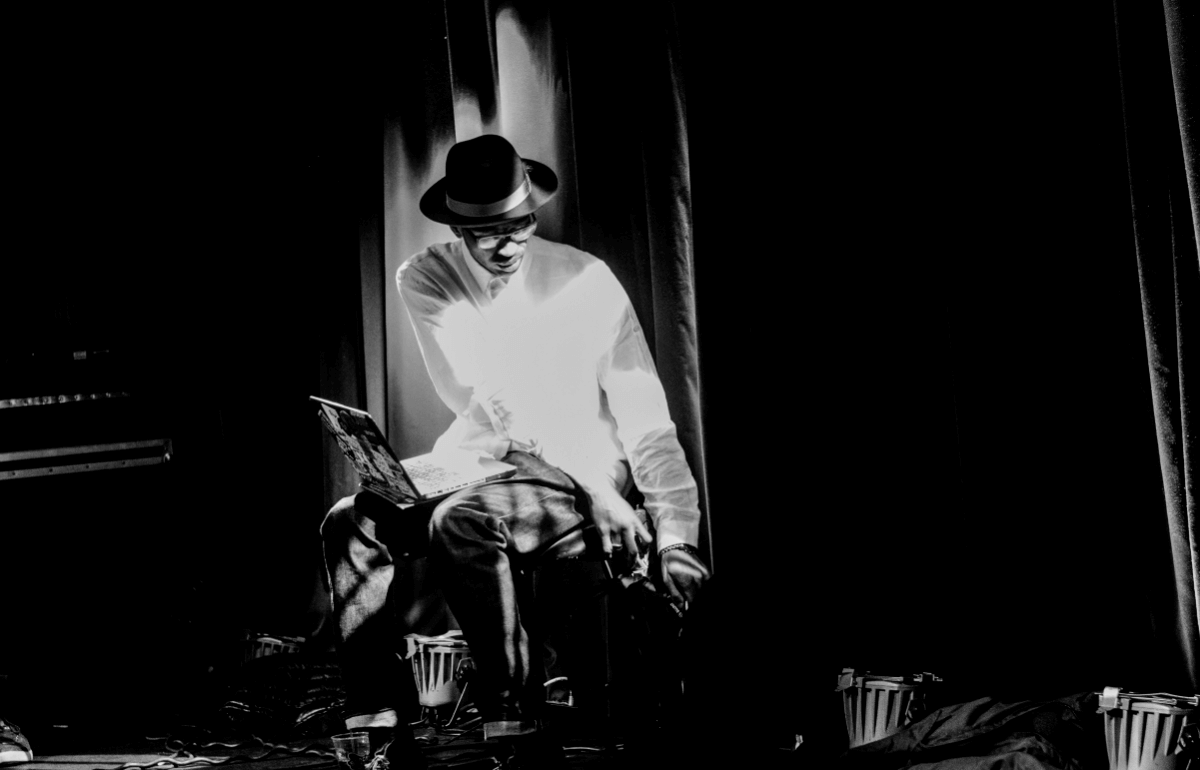 Most Likely to Keep it Real

RICH MEDINA

More than solely a DJ, Rich Medina is most likely to keep it real as his legacy to date as a musician, spoken word artist, and journalist shows his commitment to speaking his truth through the power of art in various forms. As a performer at Weekender, you can hear his music has a message behind it, covering the struggles and triumphs of life through hip-hop, afro, funk infused dance music, at least from one perspective (with plenty more begging the question). It is obvious that the decades of discography can scream divergent themes from extreme sides of the spectrum – and it's got me stuck off the realness.
Wild Card Supporting Act

KALI

Brought up in Mexico and San Diego with a love for house music that we all bond over, Kali's musical energy is cool and collected, curating a sensual atmosphere that even dips into darkness at times. Her mixes are often unexpected and turn the corners sharply as the set continues with unforeseen instrumentals and arousing vocals. This intimate selector combines Ibiza feels with her pulsing sound, making Kali the Wild Card Supporting Act in this edition of the West Coast Weekender Yearbook.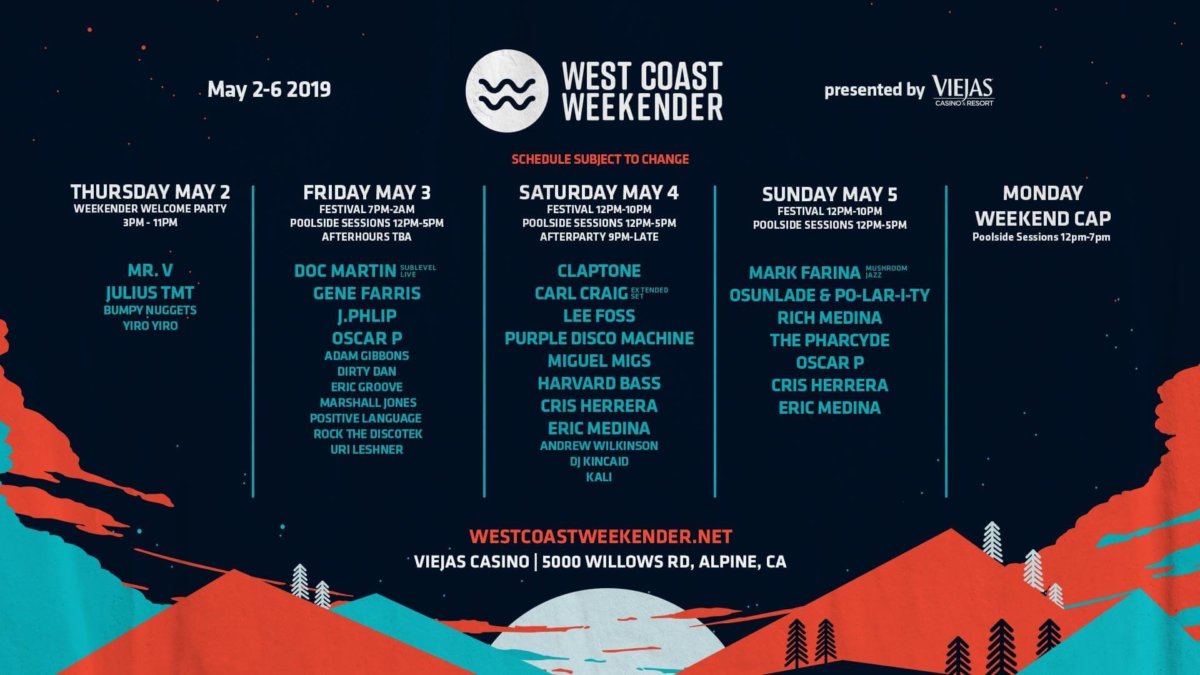 Be sure to check out the rest of the Artists playing, and let us know who you are most looking forward to seeing!
Sincerely written by,