At the core of West Coast Weekender's reason for being is the immense respect and admiration we have for dance music culture. Its rich history and evolution is our heartbeat.
We asked Weekender founders to dig deep and share one of their greatest influences of dance music. Our humble setiment is below. . .
Oscar P on Larry Levan
No music producer has had more impact on me than Larry Levan. Many consider Larry the first superstar DJ, but he was also the prototype to what a New York DJ would become or had to be. For 10 years (1977 to 1987), he held court at New York's legendary Paradise Garage. A venue that would go onto influence almost every successful club that would follow it. As a DJ, Larry took and warped minimal underground disco, funk, rock, dub and synth-pop into his mixes.
He developed a cult following who referred to his sets as "Saturday Mass". In the course of the night you heard Kraftwerk, The Peach Boys, Yaz, Konk, The Temptations, Bob Marley, Men At Work, Mick Jagger and D-Train all mixed one after the other. No genre segregation allowed. If it made you sweat everything was playable.
By the time I was old enough to enter, Larry had moved on. But I was old enough to buy vinyl. His death in 1992 signaled the end of a remarkable career. His music created a spark. The legacy of Larry Levan has influenced me tremendously.
Cris Herrera on Larry Heard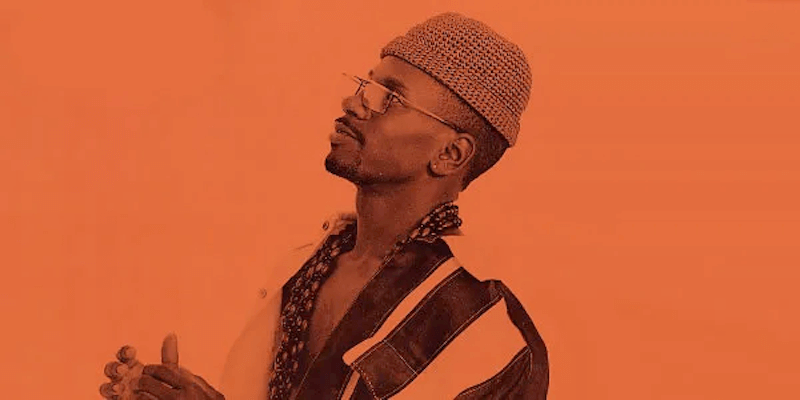 Larry Heard is undeniably one of the founding fathers of House music. With so many classics to his name, his sound has always been a huge inspiration to me in so many ways.
This lesser known vocal track has always had a deep connection to me and is easily in my top 3 because of the lyrics and his brilliant collaboration with vocalist Mr. White.
Cris Herrera on RaSoul:
Equally as inspirational is San Francisco's DJ Rasoul. During the late 90's and 2000's his impressive discography redefined a sound which I hold dear to this day. His range as a producer encompassed not only the grown and sexy sounds of the time but he also made music appropriate for bigger rooms and dark warehouses around the globe.
Jessica Poche on Frankie Knuckles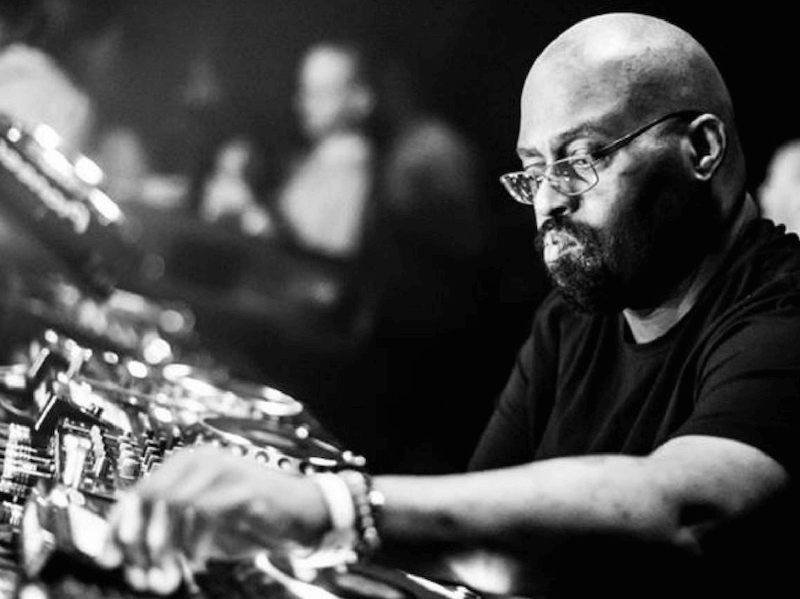 Frankie Knuckles was one of my inspirations growing up in the house scene. I started clubbing when I was 15 back in Chicago at Medusa's and in the burbs at Toto's & Jubilation. I would stay over at a friend's house since my auntie forbade me to go clubbing. After a stint in the army stationed overseas in Germany, I returned to Chicago and met a nice guy who went by DJ Reg. He took me to House Of Blues for my first Frankie Knuckles event. I was 20 and one of maybe five white folks at the event and I was not sure what to expect; or how I would be received.
I have never met a more welcoming group of party people to this day. Everyone was there to celebrate house music. They were so happy to be dancing to their hero, their godfather of house. All were welcomed.
For the next 10+ years, every Thanksgiving eve and July 4th I went to church with that crew in Chicago. Frankie did classics on one holiday and new school on the other.
We would dance nearly non-stop at those parties.
I feel blessed to have seen him in Chicago and beyond in Miami and New York until he transcended to the next life. He is a role model for our scene and a visionary. His ability to tell us a story from the time we walked in until the time we left was uncanny. A true one of a kind soul.
Eric Medina on Omar S
Omar S is a guy who stands up for keeping it real & raw. I remember listening to a record of his on Juno and being blown away. I then started to do research on him and it blew my mind how he owns, produces and distributes all his music while still having a day job. I had to see him play and finally saw him play at FYF. I saw his whole set from start to finish and it had me dancing the whole time.
I own many many records from Omar S… probably the most out of any other producer.
JNav on Strictly Rhythm
So I was a weird kid growing up. I grew up in Modesto, CA about 1.5 hours from SF and was mad into any music that had a far out groove, extra points if it had drug innuendo. My pops had me into classic rock and playing guitar at an early age so I was the dude that wore Hendrix and Pink Floyd shirts and wrote about their feelings in high school.
At the same time I would scrape my older brothers tapes and CDs when he wasn't home, gravitating toward west coast high energy and underground hip hop from the early to mid 90s. That's probably how I started getting an ear for electronic music.
Most of my weekends in my teenage years (2001-2004sh) were spent going to concerts. Raves in SF like Popsicle, punk rock shows in Berkeley to see Op Ivy and Green Day, Tech N9ne and Sage Francis shows in Sacramento, 311 and Rage shows. If it was a banger, I was likely there.
The Strictly Rhythm label was something that resonated with me immediately because at the time it sounded different. The artists looked different too and I liked that. I identified culturally with the likes of Erick Morillo, Todd Terry, Louie Vega, and Jose Nunez.
The sound was tribal yet fresh, dirty yet religious, uplifting, high energy and most importantly FUN. I still fux with some of these tracks from the early 2000s.