Channeling our inner TLC, we're invoking their CRAZY SEXY COOL vibes to explain Weekender's unique day to day schedule; with a dope Lisa Left Eye like flow.

FRIDAY = CRAZY | SATURDAY = SEXY | SUNDAY = COOL
DAY 1 | FRIDAY | CRAZY
T.G.I.F.! It's the first day of the fest. You arrive fresh AF. Day 1 is all about The Oak, a grand ballroom that will be transformed into a pop-up house music haven complete with crisp Vertec sound, lasers, and LEDs for days.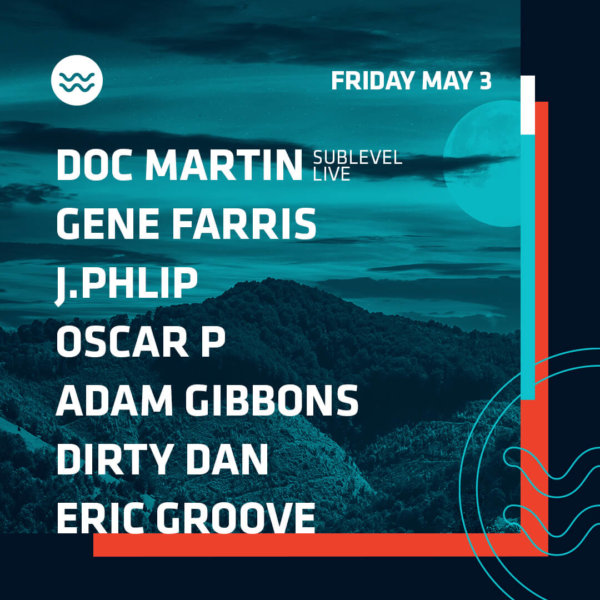 The Sound
GENE FARRIS: Chicago's dance music superhero, Gene has spiritedly contributed to the evolving house and techno culture around the globe and with recent releases like "Free Your Mind (Dirtybird)" s*** is about to pop off!
J.PHLIP: The First lady of Dirtybird, J.Phlip, has been a California treasure since her arrival in the club scene. A selektor savant behind the decks we anxiously wait to see what she will bring to the dance floor… Will it be booty tech, breaks, techno?! We want it all.
DOC MARTIN (sublevel live): Hot off Miami Music Week with a blistering set of gigs playing on bills with The Martinez Brothers, Loco Dice, and DJ Sneak. Doc Martin IS California House, California house is Doc Martin. You need that underground fix, here is your go-to.
Friday's stacked DJ line-up includes: Resident Oscar P, Adam Gibbons, Dirty Dan, Eric Groove, Marshall Jones, Positive Language, Rock The Discotek, and Uri Leshner.
Of course, the best way to experience the Weekender is the full weekend, so for those seeking a true musical getaway, be sure to Explore Available Pass Levels

To surf a pristine wave of good vibrations at West Coast Weekender, you won't have to be chasin' waterfalls.

Check out the easiest ways to travel to West Coast Weekender here.