West Coast Weekender is an arts and culture festival, and it's all about the regional vibe. Nothing is more quintessentially Southern California than the 90's. With Beverly Hills 90210 leading the charge in a fascination with our youth culture, and Orange County/LA pumping out the alternative and rock music that was the soundtrack of our rebellion, and of course, the Bible of style and colloquialism: CLUELESS–the 90's were OWNED by So Cal!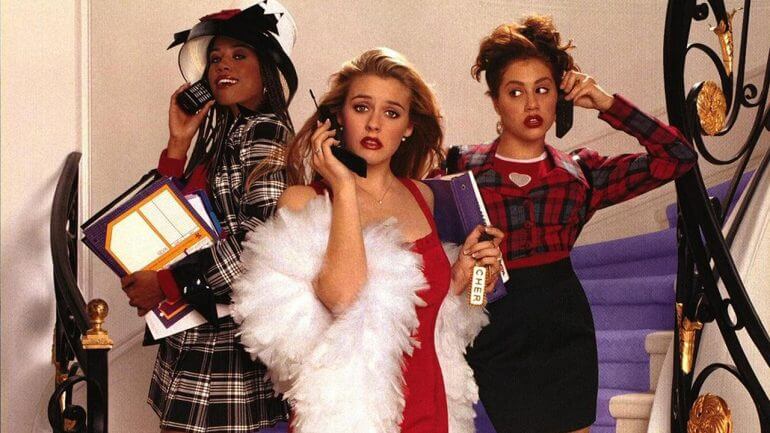 ---
The 90's were a time of experimentation, we were looking backwards, and also being futuristic. The 70's experienced a revival in the 90's with the return of bell bottoms, velour, cowboy hats and overalls, mixed with the motifs of the day: acid wash, jacquard, tie dye, rainbow palettes, pastels mixed with jewel tones.
Obviously, we look back very fondly on this vibrant time in fashion, and so does Little Black Diamond. LBD has taken the best ideas from this time and brought them new life with amazing materials, holographic iridescence, SEXIER cuts, and innovative new palettes to empower women to be their most carefree selves at the festival!
Here are some 90's style trends.
---
Wide Leg Jeans
THEN: In the tradition of the bell bottoms, wide leg jeans that flared out were all the rage in the mid-to-late 90's. Usually in denim, they were sweet and funky.
NOW: The bell bottom is BACK, but form fitting to the leg except for huge mermaid flares at the bottom. LBD's bell bottoms are fanciful but dunked in a rainbow and made of soft, sensual fabric.
---
Halter Tops
THEN: They're sexy, exposing the back and shoulders, and usually were cropped to also show the midriff.
NOW: Halters tie around the back of the neck, but have merged with swim tops and bustiers for an even sexier look that shows more skin, such as LBD's Galaxia Bra-Lette!
---
Hot Pants
THEN: The coochie cutter and the daisy duke were cousins of the almighty hot pant! From the gay club world of Studio 54, the 90's saw a reappearance of these form-fitting, flirty, tight little numbers from the 70's.
NOW: At festivals you can get pretty skimpy, and we are seeing short shorts, swim bottoms, and bikinis that make the hot pant look like a nun's habit. Check out LBD's innovative blend of the wildfire swim bottoms and the star rider fringe belt!
---
And here are some more 90's inspired items from LBD that you may recognize!
And that's just the beginning. See how LBD has reinterpreted animal prints, cosmic prints, pastel colors, metallics, and other trends from the 90's, and come to West Coast Weekender in fresh style!
Check out how to get a free ride to Weekender and other travel options here.