The Weekender crew is getting ready for the very first Summer FUNKTION and we are serving up a taste of what is cued up for August 20-22. Here are 3 must hear mixes that
If you got your tickets then right on! If you are still sitting on the bench, then come on!
2017 marked the introduction of the infamous German funk machine Purple Disco Machine to San Diego's West Coat Weekender. Tino closed out our Saturday after Walker & Royce with fantastic precision.
2. Doc Martin… the GOAT, the jewel of the west coast, the man. If you love house music as much as we do, you want to be under a disco ball while The Doc is at work. Lucky for you, there are two chances to dance with Doc on Saturday, August 21st. And, he's bringing a friend by the name of Josh Wink ;).
3. Tony Touch aka Tony Tuca makes his Weekender debut Sunday for an intimate poolside set. Tony's pedigree is so long you just have to Wiki it. His legendary mix tapes are all over YouTube and we have "Toca Tuesdays" on Sirius 45 on repeat in the office… Long story short, an icon is on his way. BK Stand up!
This two hour xclusive mix features a sultry summertime house sesh. Catch Tony Touch Sunday at the pool, bring a towel, it's bound to get wet.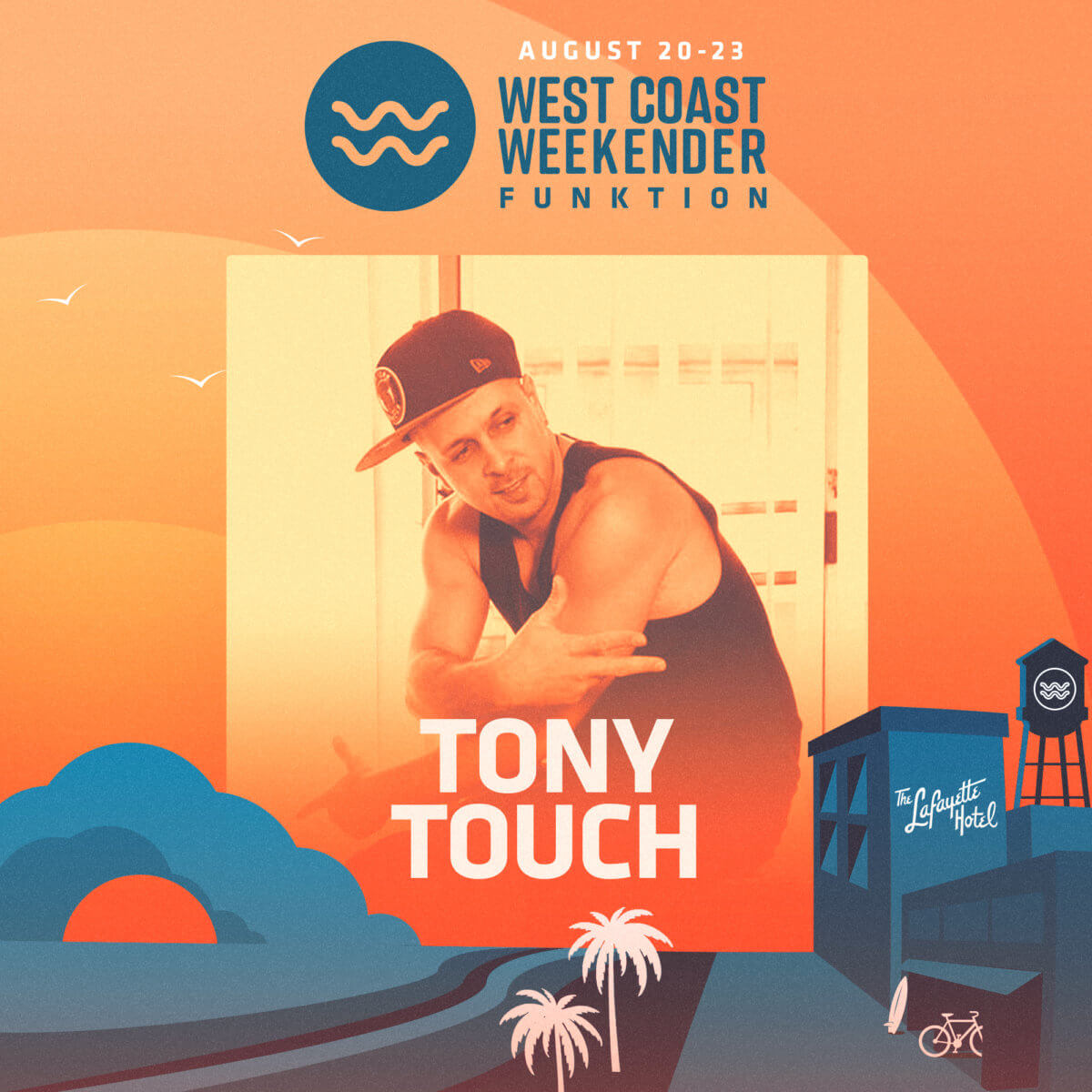 Our extensive library of live mixes recorded at past West Coast Weekender's can be found at our SOUNDCLOUD Page.
Limited Single day passes and VIP Weekend Tickets for The FUNKTION are available.
Gather the squad and get yours today!