You coordinated with your friends, you spent more time planning the perfect festival than the guys at Fyre Festival did. Yet there you are, halfway into a 20 minutes line for a $7 bottle of water with that DJ you love playing far off in the distance… All you can tell yourself is 'it be like that sometimes'. No, it doesn't have to be like that, we promise. Check out how West Coast Weekender is making this the best boutique festival experience yet.
---
1. Waiting Around
At music events, you want to catch all your favorite acts, because time is – literally – money well spent. Have you ever been to a festival and waited an hour to get in, 10 minutes to get a beer, countless time navigating crowds, and then another 2 hours to get back to your car and back to your hotel?

This isn't that Festival. I thought you bought tickets to a music festival, not a waiting around festival!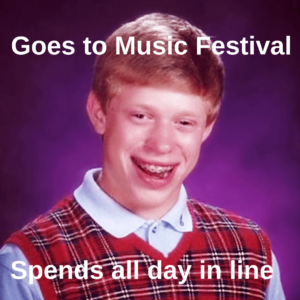 You don't like waiting in line and neither do we, extra Weekender staff means less time in line and more time grooving. You can also book a room and enjoy being 5 minutes away from the party. The hotel is almost sold out though, rally the squad for that much needed staycation!

---
2. Parking Headaches
For the Weekend Warriors staying off site, we clocked the drive to Viejas at about 25 minutes from central San Diego. However, I recommend taking advantage of the FREE Viejas bus(More on that below). Guests who drive themselves park in secured parking structures very close to venue, which means no marathon walk back to the car.
This saves yourself from the dreaded "Dude where's my car" moment after walking around aimlessly for 30 minutes trying to find your vehicle, and feeling bogged down from the never ending line of cars trying to leave at the end of the night. Again, this isn't that Festival.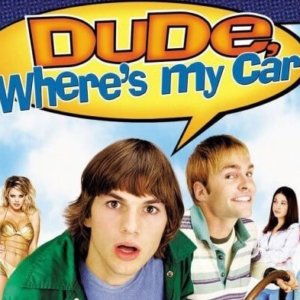 ---
3. Pricey Rideshare Bill
Save your money and comfortably ride in style on one of Viejas Casino's free buses that has  seven pick up locations scattered across all of San Diego. Check out the luxury bus schedule HERE.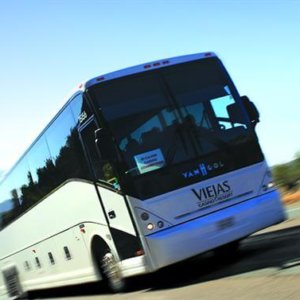 ---
4. No Space
Have you ever been around a group of 18 year olds who can't handle themselves and won't stop bumping into you at a festival? Even worse, have you been smack dab in the middle of a sweaty, stinky swarm of festival bros? This isn't that festival.

We pride ourselves on hosting professional partiers who don't forget to put on deodorant. In the unlikely event of no deodorant, stop by one of our gift shops and purchase some! Attendees will have no fear if the DJ says, "Put your hands up!"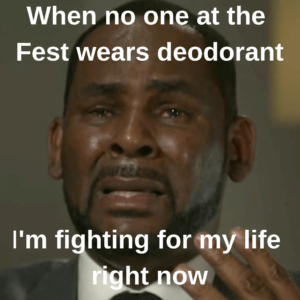 Our Weekend Warriors embody respect for the community and personal space to breathe. This isn't a 10,000 person festival booked into a 8,000 capacity venue. This is an elevated boutique festival experience.

To all my vertically challenged friends: This also means you can actually SEE the stage from where you are, instead of your view being obstructed by our not-so-vertically-challenged friends. It's like a dream come true!

---
5. No Clean Bathrooms
Whose ever entered a festival port o potty to be greeted by a mess or smell that stuck with you all the way back to your squad? Or had to open 4 different port o pottys before finding one that wasn't messy with chaos? This isn't that Festival.

At West Coast Weekender we have ZERO port o pottys because we have REAL BATHROOMS cleaned every hour (Hold your applause). Viejas Casino & Resort take care of their facilities so well they've earned a 4 diamond ranking. Your fanny deserves nothing but the best!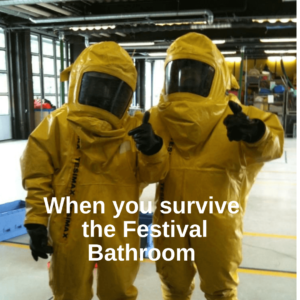 ---
6. No Space to Sit
Sometimes it's nice to take a break and soak in the culture around you, but with no seats you have to sit on the ground. Which is all well and good until you get up and your pants are wet with a mystery liquid… This isn't that Festival.

Feel free to enjoy the AC inside the casino and do some quality people watching in your comfy chair. We will also have seating available at the outside Park Stage and just inside from the stage, so you never have to be far from the action.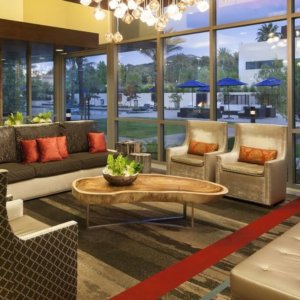 ---
7. No After Party
All your squad is going to bed, but you want to keep going… What can you do!?!? Lay there with your eyes open listening to the orchestra of snoring going on… This isn't that Festival.

Find some night owl companions and head over to our after party that ends at 4 am, or check out the 24 hour casino!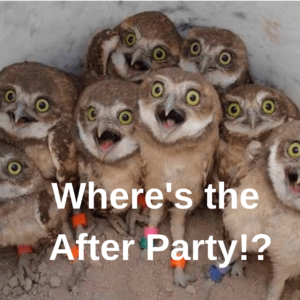 ---
8. Bad Food
Have you ever purchased a slice of pizza for $7 and then gave it to your squad because it tastes like it was cooked on a boot? This isn't that Festival. Viejas Casino will be serving quality food options at Weekender from some of their restaurants located in the casino, check out the list HERE. Hit the buffet to satisfy that mammoth hunger the morning after a big night of dancing and shenanigans.
Event Hack: Join the Viejas Rewards Club and get 20% off all drinks and food purchased in the Casino & Resort.
---
9. Inspired with no Direction
Have you ever felt inspired to produce your own tracks to be heard at every festival?
We will have Ableton classes to get you started on your path to greatness, because of capacity limits please reserve your complimentary spot by emailing contact@westcoastweekender.net. Roland will also have a huge interactive booth featuring all the toys your favorite DJs produce with. Now all you have to do is figure out your DJ name! (Let's be honest, you had that part figured out like, months ago)

We will also have Artist Q&A's, panel discussions, and dance workshops (We think you dance great). Learn some new moves and show off your seasoned skills, are you ready to be the dance champion of your friends!?

---
10. Forgetting your Ticket
Secure your tickets and start the party preparation! Full festival passes and single day ticket available, we will see you at our Professional Partiers Paradise sometime between May 2nd to the 6th!
Check out what it takes to be a Professional Partier HERE
Check out how our new home the beautiful Viejas Casino & Resort has earned it's 4 diamond ranking HERE